All in all an entertaining and productive tour for supporters and club alike although it was disappointing not to record a victory against UniBond League opposition.
Having arrived in Kendal,well influenced by the "hospitality" of Richard Branson and his Virgin Trains group,I faced a 1 mile walk in blistering heat to Kendal's Parkside Road ground.Having looked around Netherfield Cricket Club(home of Cumberland CCC Minor Counties as well)it was time for further fluid intake(purely medicinal of course)! Shortly,the main invaders from Glasgow arrived and it was off to the ground.SHOCK HORROR the clubhouse wasn't going to open!!So Netherfield CC(unlike the Lancaster Kentucky Fried Chicken Shop)gained the Scottish bank-notes!!
The game itself was quite entertaining and competitive.Queen's were guilty of missing a penalty after just 90 seconds and chances were at a premium in the first half.The second period was more open and it was the home side who took the lead on 65 minutes.Some slack defending led to CHRIS PARK lobbing the ball home.Kendal's lead lasted 5 minutes when ROSS JACKSON capitalised on more poor defending to fire home.Either side could have won the game but it was just about the right result.(Attendance 122)!!
Back to Lancaster to the hotel for some sleep in the face of a noisy disco opposite.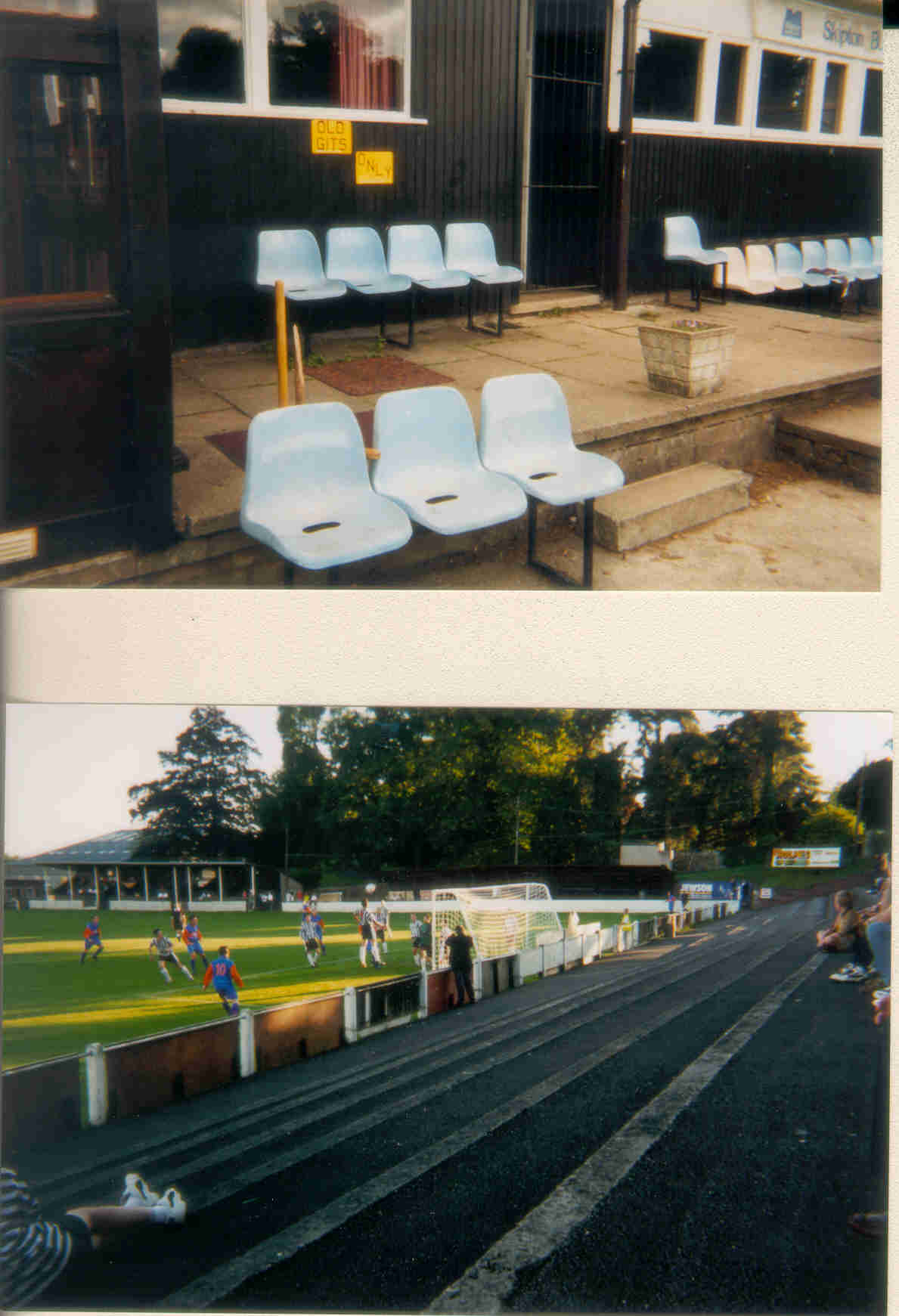 (TOP) Netherfield Cricket Club including "Old Gits" corner.
(I was far too young to sit there with the Supporters Club Officials)!!
(BOTTOM) Action from the Kendal Town v Spiders fixture!!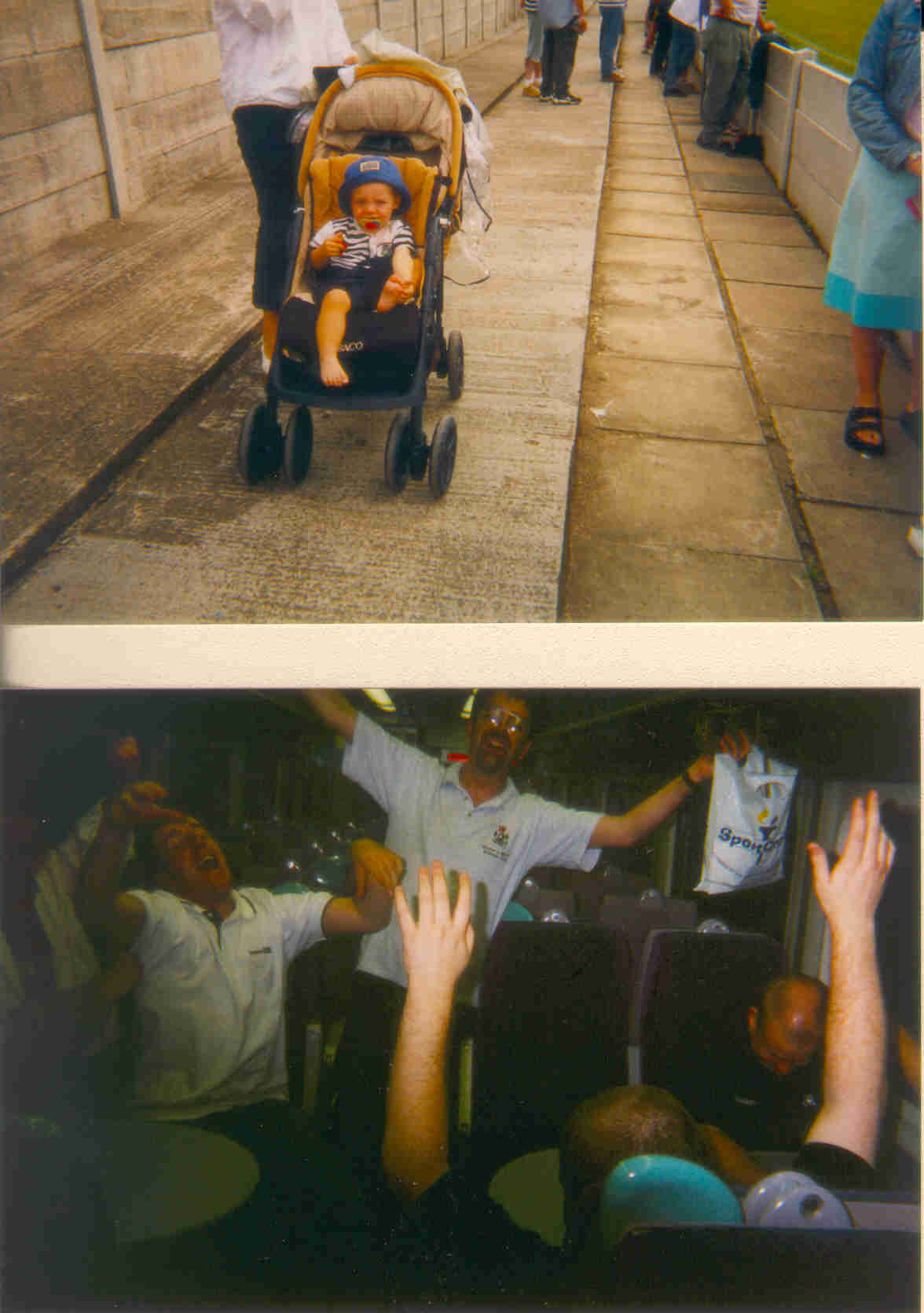 The Good(and the bad)support Queen's!!!!
Spider's had their chances at Lancaster's Giant Axe Ground!!
The game at Lancaster's excellent Giant Axe ground was more appealing with the young Spiders side giving their best against a strong Dolly Blue's side.
The home side led after 9 minutes when WHITTAKER drove home as the Spiders defence opened up too easily.Lancaster's keeper made several excellent blocks and saves.Lancaster had a "goal" ruled out for offside on 25 minutes before doubling their lead through CLITHEROE on 40 minutes.
Queens fought well in the second half but could not find a way through a resolute defence.All in all a good workout and both sets of fans will be reasonably optimistic for the new season.(Attendance 213).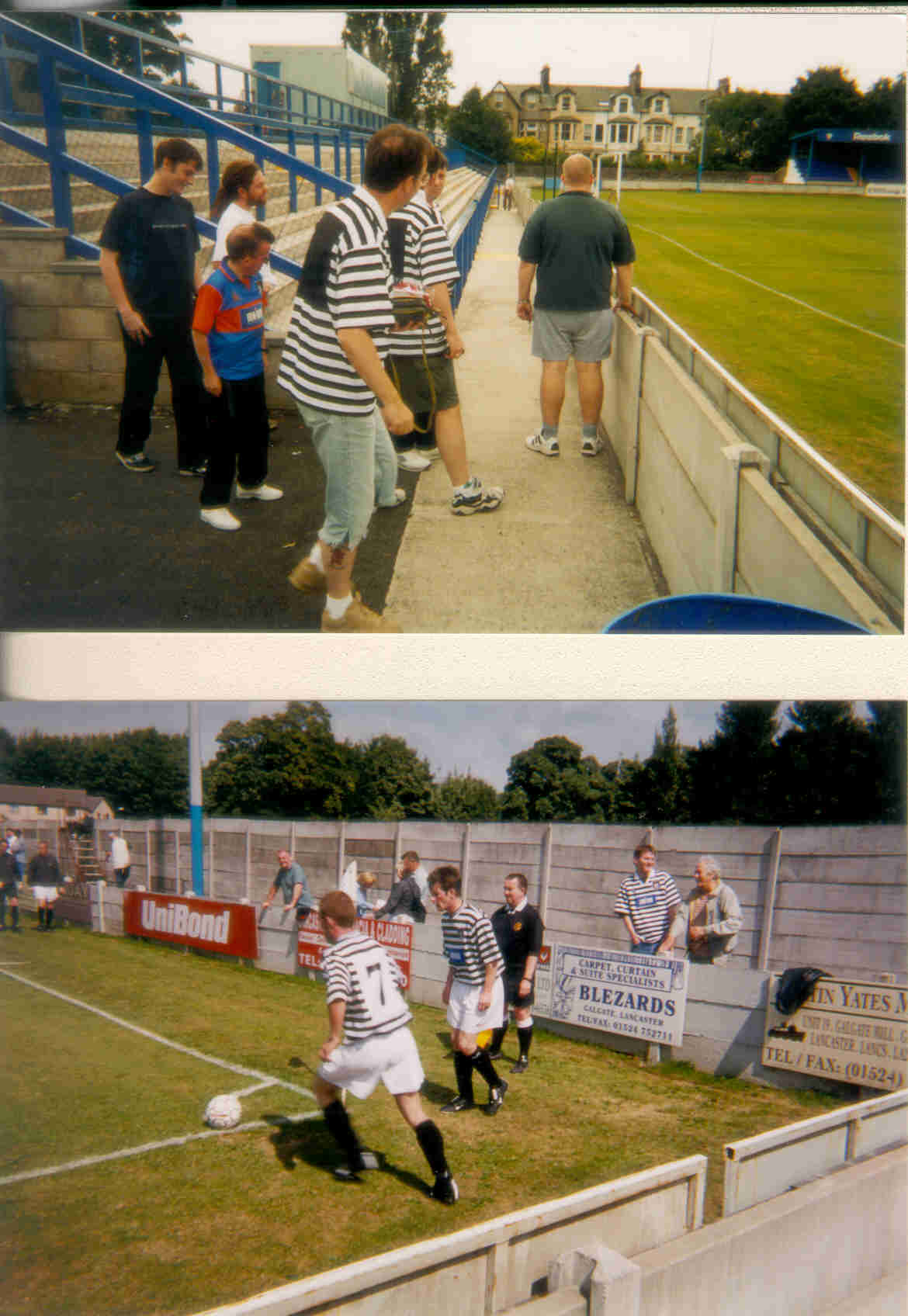 Haysie Fantasie(nearest camera)can't find the bar(Top)while the "Lancaster Vicar" tries to distract the Spider's routine!!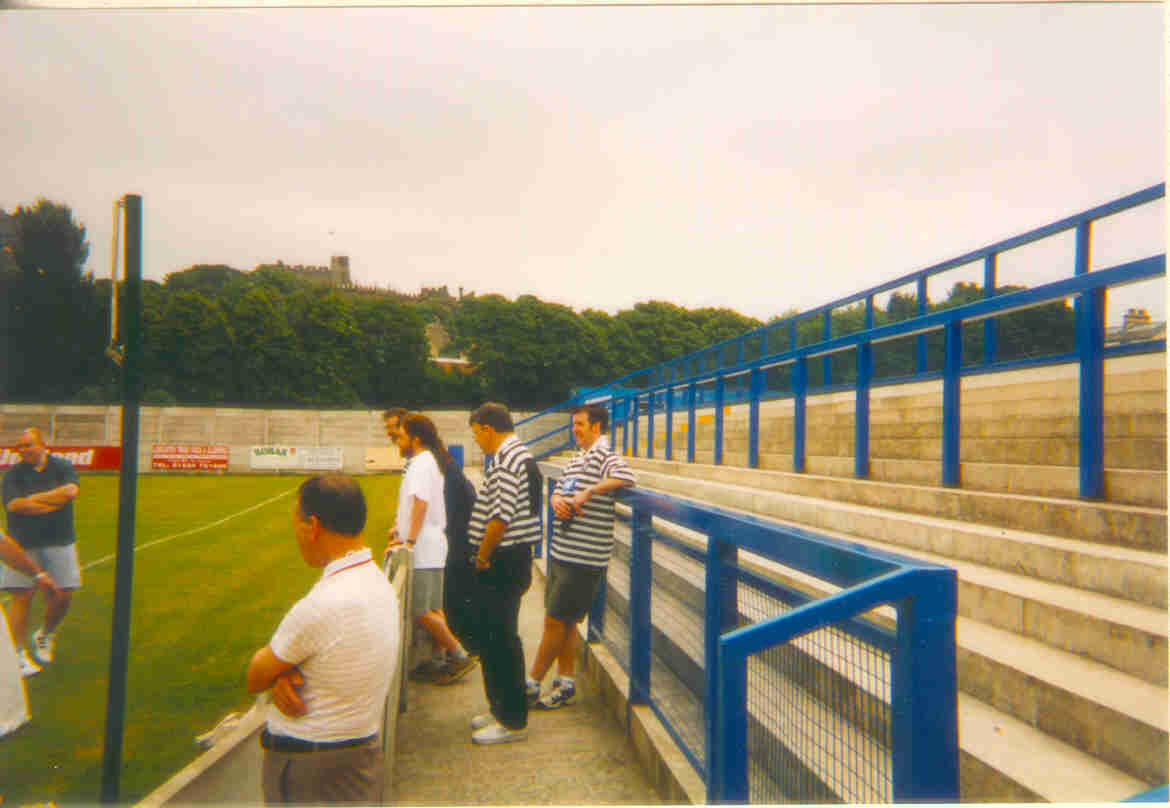 A great little tour to a great part of the world!!