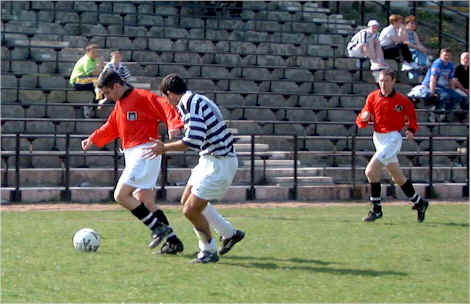 Action from the Annual Challenge match between the Supporters and the Club Coaches at Lesser Hampden!
The Queens Park Supporters Association was formed over 50 years ago.For a small fee,members receive Social Club admittance,regular newsletters,a membership card/fixture list and the opportunity to vote for the player of the year.Also there is subsidised coach travel to away fixtures.Garry Templeman is looking to formulate a Junior Section of the association as well to tie in to the current community coaching scheme.Garry is looking for volunteers to help with this.If you are interested ring him on 0141-639-8961.
Derek Hendry also compiles an occasional "fanzine" called,not surprisingly,"The Web".
Membership forms are available NOW from supporters club Chairman,Keith McAllister or from the club.

FEES:- ADULTS....£2.00
UNWAGED...£1.00
FAMILY....£3.00(2 adults and 2 children)
Membership cards are issued at the start of the 2001/2 season.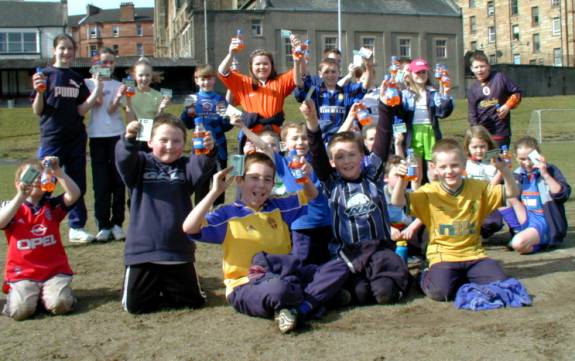 Kids enjoy a days coaching at Lesser Hampden.It is important that younger fans understand the history and tradition behind the club even though the likes of Celtic and Rangers are the main attractions in Glasgow