Monday 29th April 2002
A last minute penalty miss by Whelan cost Queen's the chance of avoiding finishing bottom of the Scottish Football League this season following a 1-1 draw at The Rock against Dumbarton.
A 1-0 victory at Elgin City gives Queen's realistic hope of avoiding the wooden spoon!
Queen's suffered a disappointing 0-1 home defeat to Montrose on Saturday in front of just 416 spectators!
A disappointing goal-less draw at Hampden v Stirling albion leaves Queen's struggling to avoid the wooden spoon this season!
Yet another away win,this time 3-0 at Bayview against East Fife,takes the Spiders off the bottom of the league for only the second time this season!!
A glorious 2-1 success at Peterhead on Saturday gives Queen's renewed hope of avoiding the wooden spoon this season
Four games without a goal for Queen's as Dumbarton 2-0 win at Hampden in front of a poor crowd!!
Next up...the long haul to Peterhead!!
A demoralising 0-5 defeat at Champions elect Brechin on Saturday for the Spiders.We entertain Dumbarton on Tuesday evening kick off 7.30pm!(Due to technical problems,please refer to the Official site for match reports)!!
Spiders woes continued with a 0-3 home defeat by Albion Rovers.
Succesive defeats at East Stirlingshire and Albion Rovers see Spiders rooted to the bottom of the league again!!
10 men again but Spider's well beaten at Links Park
Queen's held on with 10 men for an hour to gain a creditable draw against Dumbarton!
Another great win for Queen's, 3-0 against Elgin City at Hampden last Saturday but other results mean they still prop up the league table!
Spider's got back to winning ways with a 2-0 success over East Fife at Hampden on Saturday.
Unbeaten run ends as Queen's go down 2-3 at Forthbank
Three successive clean sheets and seven points out of nine for Queen's as leaders Brechin City are held at Hampden.
Two home victories against East Stirlingshire and high-flying Peterhead have seen the Spiders close the gap on the club's above them to such an extent,that victory over league leaders Brechin City on Saturday could see them move off the bottom of the league for the first time this season!!
The home game with Dumbarton was postponed last Saturday.Middlesex Spiders website will have a new look next season.
A complete "white out" for Queen's over the holiday period,not helped by damage caused to the undersoil heating at hampden by a spiking machine!!
The Dumbarton game has been re-arranged for tomorrow at Hampden Park.
Queen's exited from the FA Cup at Bayview last night in the cruellest fashion.Two goals from Jackson had sent the tie into extra time.East Fife eventually progressed 4-2 on penalty kicks!
There was great news for Spiders fans prior to Saturday's 2-2 draw with Stirling Albion as Coach John "Cowboy" McCormack turned down the chance to join Raith Rovers.Hopefully this will be just the lift as Queen's head to Methil tonight for their Scottish FA Cup replay against East Fife!
A remarkable 4-1 win at Bayview against East Fife has set up the Scottish Cup tie with the same opponents at Hampden Park next Saturday.A place in the 3rd round and a possible tie against the "big boys" awaits the winners.Spiders young squad were a credit as they closed the gap at the foot of the 3rd division.
The Spider's suffered yet another home defeat,this time against Peterhead at Hampden Park on Saturday.The return of Mark Gallagher will help the Spiders in the future when he is available to play as he is the groundsman at Rugby Park,home of Kilmarnock FC.Back to back games with East Fife to come!!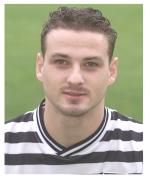 Queen's sunk to their lowest point of the season so far with a 1-2 home defeat against fellow strugglers East Fife at Hampden on Saturday.The only way is up from here!!Graeme Smith(left)was in fine form denying the visitors a greater margin of victory!
Apologies for a lack of news updates recently.Having said that there is only bad news to be had.Three succesive defeats since my last notes have seen the Spiders slip to bottom of the 3rd division and exit their 2nd Cup tournament of the season.The only way is up as they face fellow strugglers east Fife on 22nd September in a must win game at Hampden.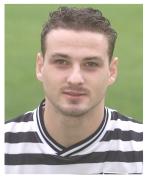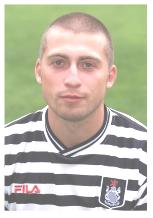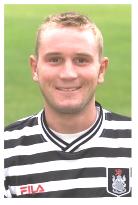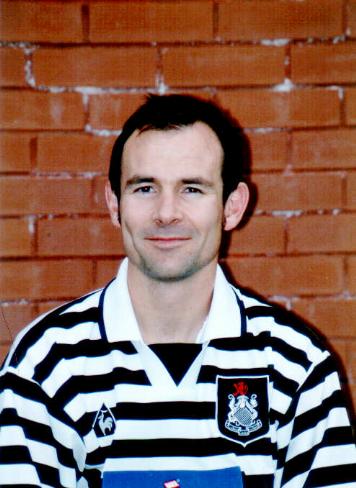 Spiders secured their 1st point of the season after a dull 0-0 draw with Elgin City at Hampden.The match saw the return of Ross Caven,the living legend,the Spiders defence looking strong.Roll on Dumbarton!!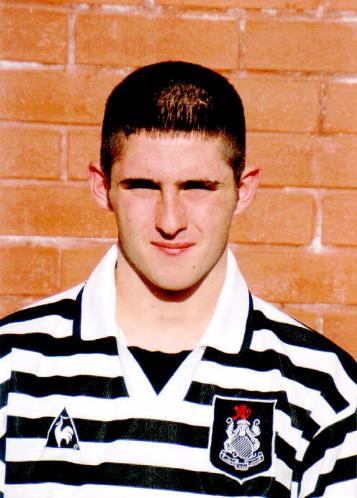 Willie Martin's 60th minute strike was all Spiders had to show for their efforts at Montrose on 4th August.The 1-3 opening league defeat was followed by a 0-5 reverse at Firhill against Partick Thistle in the Bells Challenge Cup 1st round.