Talk to me on any subject relating to football now.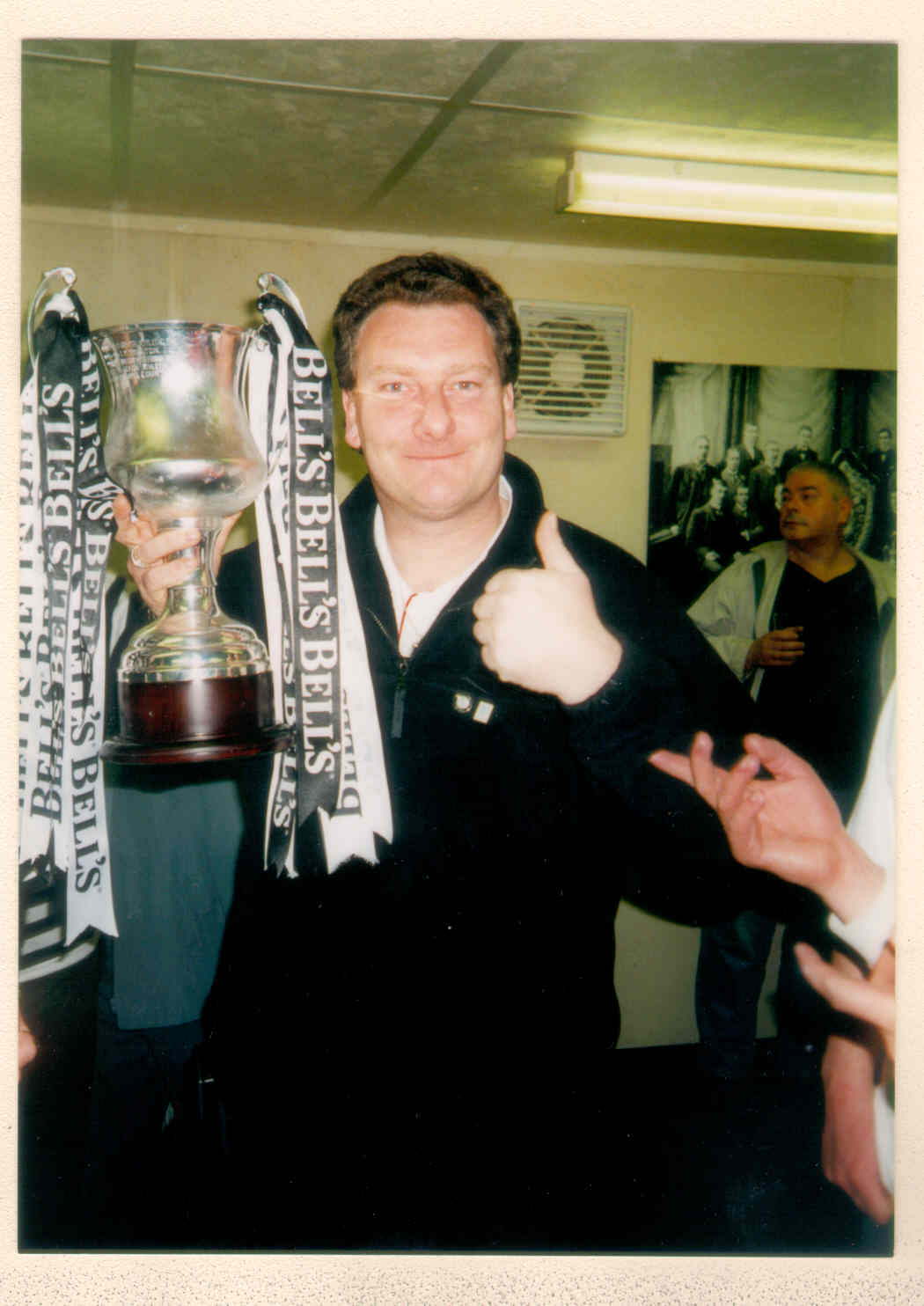 This photograph was taken on 6th May 2000 in the Queens Park Social Club following the 3-2 win at Cowdenbeath which clinched the Bells Scottish League 3rd Division Championship.As you can see I am proudly holding the trophy.I am always on the look out for interesting photographs relating to Queens Park FC and Brentford FC.
You can Email me at the address at the bottom of this page.